What is Islam?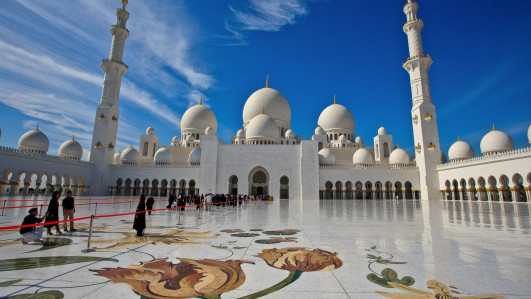 Published At: Thu 01 Dec 2022
Introduction to Islam
Islam is the fastest growing religion in the world. Indeed, one out of every five persons on this earth is a Muslim. There are nearly 3 million Muslims living in United Kingdom and the number is growing. Yet, unfortunately, Islam is also the most misunderstood religion. Muslims live in different parts of the world ranging from China to Argentina, Russia to South Africa. The country with the largest Muslim population is Indonesia.
Islam means the active submission to the one God. It is strictly a monotheistic religion since it restricts worship to the one supreme Lord who is the Originator and Creator of the universe. Peace (the root from which the word Islam is derived) is attained through complete obedience to the commandments of God, for God is the source of all peace.
Muslims are those who believe in one God and in Muhammad as the final Prophet of God. They devote their lives to the service of God, the Creator and Sustainer of the universe.
Islam teaches that God (called Allah in Arabic) is the source of all creation and that human beings are the best of His creation. He communicates by inspiring them towards goodness and by sending Prophets who deliver God's message. Muslims believe that the first Prophet was Adam followed by a long chain of Prophets to guide humanity.
The Qur'an, according to Muslim belief, is the word of God revealed to Prophet Muhammad. It mentions many other Prophets like Noah, Abraham, Isaac, Ishmael, Moses, Jacob, Joseph and Jesus. All the Prophets brought the same message, i.e., belief in one God, upright human conduct and belief in the accountability of human acts at the end of time.
Islam is the final religion revealed to human beings through the last Prophet who was called Muhammad. He was born in Mecca (in Saudi Arabia) in the year 570 A.D. Muhammad was a very truthful and honest person. He was also very pious and detested the moral decadence of his society. At the age of forty, God asked him, through the angel Gabriel, to proclaim the religion of Islam publicly. God's message to humanity was delivered in the Qur'an which was revealed to Muhammad. The Qur'an, which is the holy book for Muslims, contains 114 chapters (called Surah's). Muslims believe that it is the pure word of God, unadulterated over 14 centuries. It deals with issues that affect human beings in their earthly lives; issues like piety, upright human conduct, worship, the creation of a just and virtuous society and the practice of ethics.
The Teachings of Islam
Islam teaches that human beings are born pure and sinless. No one is responsible for, or can take responsibility for the sins of others. The doors of forgiveness are always open for those who repent sincerely. God continuously reminds us in the Qur'an of His infinite mercy and compassion. Muslims are enjoined to maintain inner spiritual purity through constant remembrance and prayer to God. Islam balances the spiritual dimension by emphasising human responsibility. Human beings are created with a purpose. Attainment of piety is but one dimension of such purpose; playing an active role in the creation of a just society is another. Because Muslims attach importance to what happens in this world, they have made substantial contributions to the development of science, medicine, mathematics, physics, astronomy, geography and literature.
Muslims like Avicenna and Averroes have played major roles in the advancement of science in the West. Many crucial systems such as the Arabic numerals, algebra, the first map of the globe and navigational maps were developed by Muslims and adopted by the medieval Europeans.
Apart from human responsibility, Islam also teaches human accountability. The final destination of human beings is the hereafter. Muslims believe that, at the end of time, all human beings will be resurrected to account for their deeds. Those who have performed righteous deeds will be rewarded with eternal bliss in heaven and those who have performed evil acts will be punished in hell.
Islam and Human Rights
Islam teaches that human beings have a moral obligation to live in harmony with one another.Islam also recognises and accords rights to all human beings regardless of race, colour or creed. Islam requires its followers to show respect and tolerance even to those who do not share their faith. Prophet Muhammad said: "God has no mercy on one who shows no mercy to others". Freedom of conscience is guaranteed by the Qur'an itself. It states: "There is no compulsion in religion" (2:256). Islamic law stipulates that Muslims should protect the status of minorities.
Therefore the life and property of all citizens in an Islamic state are considered sacred, whether a person is a Muslim or not. Because of this, non-Muslim places of worship have survived and flourished all over the Muslim world. Islam further encourages Muslims to respect the rights of all living things. Therefore, Muslims are required to be conscious of the environment and are not allowed to cause harm to nature.It is important to realise that far from being extremists and fanatics, Muslims are peaceful and law abiding citizens of the countries in which they live. This stance is derived directly from the Qur'an which states: "O human beings, We have created you from one male and female (Adam & Eve), and we have created you as different tribes and nations so that you may know each other" (49:13).
Islam and Women
Muslim women have all the rights of their male counterparts. Islam granted full rights to women fourteen hundred years ago. Muslim women may own and dispose property; they may work, exercise voting powers and exercise numerous other rights freely without constraints. More so, Muslim women cannot be forced to marry against their will.
To preserve chastity, respect and moral values in society, Muslim men and women are required to dress in a manner which is considered modest and dignified. Women are asked to cover their hair and wear loose clothing. The diversity of female dress in some Muslim countries is often the expression of local customs.
Since Islam is a universal religion, it is easy to become a Muslim. One has to believe and affirm that "There is no god but God and that Muhammad is the Messenger of God.